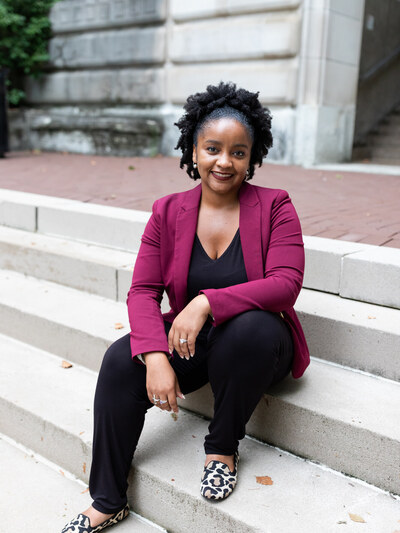 Jasmine Roberts-Crews
Lecturer
Areas of Expertise
Strategic communication, public relations, open education
global marketing, media effects
open education pedagogy
Education
BA, Communication Studies and Spanish (The University of Michigan)
MA, Communication (The University of Illinois, Urbana-Champaign)
Jasmine Roberts-Crews is an educator, speaker, writer and strategic communication professional.
She earned her bachelor's degree in communication studies and Spanish at the University of Michigan and her master's degree in communication at the University of Illinois at Urbana-Champaign.
She joined the School of Communication at The Ohio State University in 2012, where she teaches upper level undergraduate courses in the areas of communication campaigns and strategic communication writing. Her specific areas of expertise include public relations writing, campaign strategy, global marketing, feminist media, and media effects.
Roberts-Crews's advocacy work centers on the experiences of people of color, women and queer communities. She delivered a TED talk titled "I'm tired of talking about race", where she speaks about the emotional fatigue experienced by people of color when discussing race with their white counterparts, coupled with solutions to this growing concern. She also serves as a member of The Ohio State University's President and Provost's Council on Women where she assists in creating policies and practices that advance women at the university.
Roberts-Crews is committed to helping students from underrepresented backgrounds. She is the faculty advisor for the Ohio State University's collegiate chapter of the National Association of Black Journalists (NABJ) as well as a faculty mentor for the Second-Year Transformational Experience Program (STEP).
Along with her communication expertise, Roberts-Crews is also a renowned open education leader. She advocates for education ecosystems that are accessible, affordable, equitable, and inclusive to everyone regardless of their background. Roberts has delivered numerous keynote presentations across the country on the topics of inclusion in open education at Rice University, University of Illinois (Urbana-Champaign), University of Arkansas, Cleveland State University, San Diego State University, and more. She is the author of the highly-rated, openly-licensed book "Writing for Strategic Communication Industries".
Prior to pursuing an academic career, Roberts-Crews worked as a marketing and public relations professional in nonprofit and entertainment industries. She was a columnist for EdSurge and served as an editor for Zora's List, a popular medium for women of color in the Columbus area. Roberts-Crews has also been a communication consultant for several local nonprofit organizations and small businesses.
In her spare time, she loves to connect with her green babies (50 plants total), fur babies (2 dogs), and loving wife.
* Communication 4337: Public Communication Campaigns
* Communication 2321: Writing for Strategic Communication
* Communication 2367: Persuasive Communication
* Communication 3345: Strategic Media Planning
* Communication 2221: Writing and Editing for the Media
* Communication 2110: Principles of Public Speaking