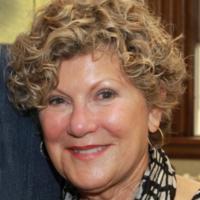 Sandy M. Hermanoff, Founding Chair
Sandy (BA, Journalism, 1965) is CEO and President of Hermanoff Public Relations, and resides in Bingham, MI.
"My passion for journalism began at an early age, and my years at Ohio State have been invaluable in every step of my career. The Lantern is truly a Buckeye gem since 1881 – may time and change surely show a firm friendship for the School of Communication today and for many years to come." LinkedIn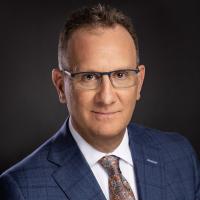 Kevin S. Adelstein
Kevin (BA, Journalism, 1990) is president of the Cleveland Jewish Publication Company and publisher & CEO of Cleveland Jewish News, Columbus Jewish News and Akron Jewish News. Under Kevin's leadership, the CJPC was recognized by Editor & Publisher Magazine as "10 News Publishers That Do It Right in 2021." Kevin was named to Cleveland Magazine's THE CLEVELAND 500 "Leaders, Doers, Visionaries and Idea Generators Who Help Shape the City" in 2020 and 2021. He received a Corporate College Smart 50 Award in 2018 and 2021.
His career has included management positions with FOX Sports Net, Orlando Sentinel Interactive/Tribune Companies, Internet Broadcasting Systems/NewsNet5.com, Advance Publications/cleveland.com and Cleveland Jewish News.
He serves on the Executive Boards and committees of non-profits such as the Better Business Bureau serving Greater Cleveland, The 250 Inc. for Big Brothers Big Sisters, Maximum Accessible Housing of Ohio, Different Needz Foundation, Solon Chamber of Commerce and Milestones Autism Resources and American Jewish Press Association. LinkedIn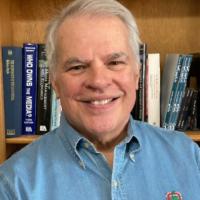 Alan Albarran
Alan B. Albarran (Ph. D., Communications, 1990) is Professor Emeritus at the University of North Texas.  He has authored/edited 16 books and numerous articles in academic journals and chapters in edited volumes related to media management and economics, and presented workshops in 18 different countries.  He and his wife live in Denton, Texas.
"My doctoral program at Ohio State was the best career decision I ever made, and provided me with the tools and resources to become a leading scholar in my field."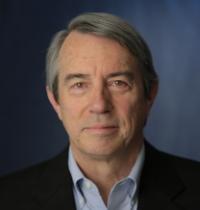 Roger Bolton
Roger (BA, Journalism, 1972) is the president of Page, the premier global professional association for senior corporate communication executives. Previously, he was CCO at Aetna and led IBM's global media relations. He was also assistant secretary of the Treasury for public affairs under President George H.W. Bush and assistant U.S. trade representative for public affairs and special assistant to President Reagan in the White House.
"I've never forgotten the lessons I learned from Marty Brian and John Clarke and as editor of The Lantern. Tell the truth. Get it right."
Linda Thomas Brooks
Linda Thomas Brooks is CEO of PRSA and is one of the founders and volunteer executives of the non-profit Institute for Advertising Ethics.  Her previous roles have focused on the synthesis of communications, marketing, media and technology.  Those have included serving as President and CEO of the Association of Magazine Media and Executive Vice President, Managing Director of General Motors Mediaworks, a media strategy and investment unit representing approximately $750 million in annual media spending.  She also serves OSU on the advisory boards of the Buckeye Leadership Fellows and Dean's Advisory Council for the College of Arts & Sciences.
"My OSU J-School experience taught me the importance of getting even the smallest of details right. You can't get credibility for the big picture of your work if you get the details wrong."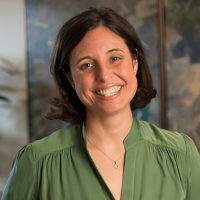 Magi Curtis
Magi (BA, Political Science, 2001) is a trusted advisor to some of the nation's top business executives, currently serving clients through her consulting group, Curtis Consulting, while exploring her next entrepreneurial endeavor. She resides in Nashville, TN.
"Being a Buckeye is a part of who I am. The knowledge I gained, the lessons I learned (inside the classroom and out) and the relationships I built while at The Ohio State University, all shaped me tremendously and laid the foundation upon which I have built my career. I am thrilled to be able to give back to the University and the School of Communication, and hopefully ensure the next generation of Buckeye leaders feel supported and prepared to tackle the world." LinkedIn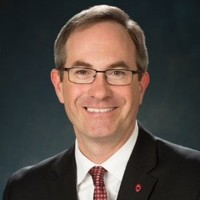 Chris Davey
Chris Davey (BA, Journalism, 1994; MA Communications, 2003) has more than 25 years of experience in government, higher education and media. He is co-founder and partner of ThirtyPR, a national communications consulting firm specializing in digital strategy. For seven years, he was senior associate VP for The Ohio State University and previously was Chief Communications Officer for the Supreme Court of Ohio where he served as a senior advisor and speechwriter for the Chief Justice. He is a former journalist covering politics for the Cincinnati Enquirer and the Dayton Daily News. Was a 2002 Fellow in the Kiplinger Public Affairs Journalism Program. LinkedIn, Twitter.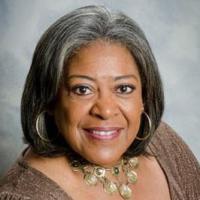 Jocelyn Dorsey
Jocelyn (Journalism, 1972) is retired from Atlanta's Channel 2 WBS-TV after more than 45 years of service as an anchor, reporter, producer, editor and director. Jocelyn was the first African American news anchor in the Atlanta market and has won numerous awards for her journalism.
"The Lantern helped me land my first job in television in the early 1970s. It was my portfolio and the only proof of performance that I was an established journalist, especially since there were no videotapes to show back then. I am grateful that first job led to a 46-year broadcast career and ultimately an induction into the Atlanta Press Club and Georgia Broadcasters Hall of Fame!" LinkedIn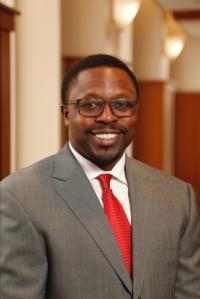 Michael Doss
Michael Doss is a sales and leasing broker with the Robert Weiler Company. Michael provides clients real time market intel, asset analysis and strategic guidance to make decisions about their real estate needs. Michael earned his master's degree in 2019 from the Fisher College of Business at The Ohio State University. Prior to joining the Robert Weiler Company Michael spent 10 years in the medical sales industry with a focus on orthopedics and trauma products. Michael provided support to surgeons and their staff improving patient care. Michael currently serves our local community on several boards such as St. Stephens Community House, The United Way of Central Ohio, and The Columbus Recreation and Parks Foundation. Michael is a former NFL athlete and Super Bowl Champion. Michael may be best known for his time at OSU, leading his team to a National Championship in 2003. Michael was inducted into the College Football Hall of Fame in 2022.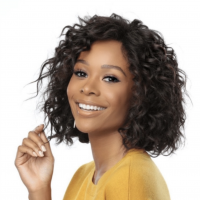 Zuri Hall
Zuri is an Emmy Award winning TV host + Hollywood red carpet correspondent — currently on top rated entertainment news show, 'Access Hollywood' and NBC's 'American Ninja Warrior'. The Ohio native's self-run YouTube channel (HeyZuriHall) for down-to-earth girl talk boasts 5M+ views, and counting. 
Before deciding to join the team at Access Hollywood, Zuri could be seen across all E! Entertainment platforms as an E! News correspondent; and before that, she was based in NYC where she had an on-air talent overall deal at MTV. She began her career by climbing the local news ladder — including time as a lead hard news anchor for the CW affiliate, in the Top #5 market of Dallas/Ft. Worth, TX. LinkedIn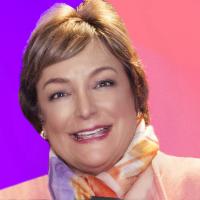 Susan Henderson
Susan Henderson (MA, 1979) is a proven leader in public relations and communications with more than three decades of experience as a senior communications executive. She has served as chief communications officer for some of the most highly regarded and leading companies in their respective industries including Kohl's Corporation, Wm. Wrigley Jr. Company, Harley-Davidson, Inc., and Rite Aid Corporation. She resides in the greater Chicago area.
"I credit much of my professional success and achievements to the knowledge, discipline and relationship-building capabilities I developed while a teaching/research assistant and full-time master's degree student at OSU. I look forward to helping students achieve their full potential as the next generation of our future leaders in the field."  LinkedIn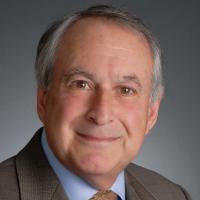 Jeffrey Kamin
Jeffrey (BA, Public Relations, Advertising and Applied Communication, 1972) is President at Kamin & Associates, Inc. He resides in Atlanta, GA.
"Not living in Ohio and being far removed from daily activities at OSU, The Lantern has always helped me feel CONNECTED." LinkedIn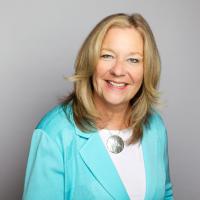 Patricia Boyer Miller
Patricia (BA, Journalism, 1972) is President of the Nobel Learning Communities. She resides in Wayne, PA.
"But for The Ohio State University Lantern I would not be the communicator I am today. My writing skills, ability to meet deadlines, and passion for accuracy contributed greatly to my leadership success."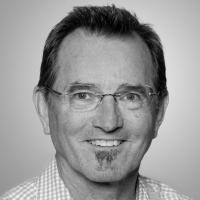 Rich Moore
Rich (BA, Journalism, 1980) currently is founder of Big Sprocket LLC, a marketing consultancy working with business-to-business technology companies in Silicon Valley and beyond. He resides in San Mateo, CA.
"My time at The Ohio State University and especially my experience working on The Lantern and learning from my classmates and School of Communication professors provided me an incredible foundation. Whether working as a newspaper reporter or marketing consultant, I use these fundamental skills every day. I want to ensure others enjoy an equally rich experience!" LinkedIn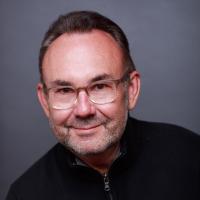 John Oller
John (BA, Journalism, 1979) is an author and retired attorney/partner at Willkie, Farr & Gallagher LLP. He resides in New York, NY.
"The Lantern is the best possible training ground for any profession that involves writing, fact-gathering, and analysis of complex issues. I use the skills I learned at the Lantern every day. I am proud to be able to give back something to the School of Journalism in return for everything it has given me." LinkedIn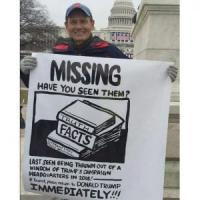 Jay Smith
Prior to retirement, Jay (BA, Journalism, 1971) was President of Cox Newspapers, Inc. He resides in Atlanta, GA.
"The Lantern brought to life what I learned in the classroom from 1967-71. At a tender age I got lessons that served me well for a career in newspapers. The joy I felt each time the Lantern published remained with me for four decades of newspapering. The values it instilled remain today." LinkedIn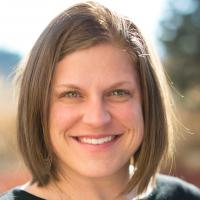 Kate Stabrawa
Kate (BA, Communication, 2002) is head of communications, PR and ESG for Natera, a leader in genetic and cell-free DNA testing. There, she leads communications strategy that drives brand-impacting media coverage and thought leadership through media relations, social media, internal and issues management. She works to align communications related to ESG and CSR and is driven to transform health care communications. She resides in Denver, Colorado with her husband (a fellow Big Ten grad) and 7 year old son, Bennett. 
"Stories matter. As a communicator, it's important to find a thread that binds a community. The Lantern brings a community – of students, alumni, a city – together through its stories."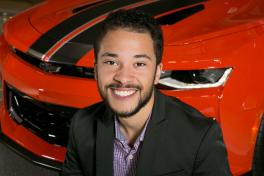 Trevor Thompkins
Trevor (Strategic Communication, 2016) is an assistant manager of Chevrolet car, performance and motorsports communications for General Motors. He has worked in internal and external communications roles supporting company leadership, manufacturing facilities across the US and iconic vehicle brands. Trevor graduated in 2016 from The Ohio State University.
The professors, courses, resources and friends Trevor encountered at Ohio State have had a significant positive impact on his life. He's honored to be able to give back to the university and help students find success in their future endeavors.