Silvia Knobloch-Westerwick is a professor in the School of Communication and an author of four books. Her most recent work is Choice and Preference in Media Use: Advances in Selective Exposure Theory and Research. The book examines media selectivity — what messages people pay attention to and the factors influencing their selective nature.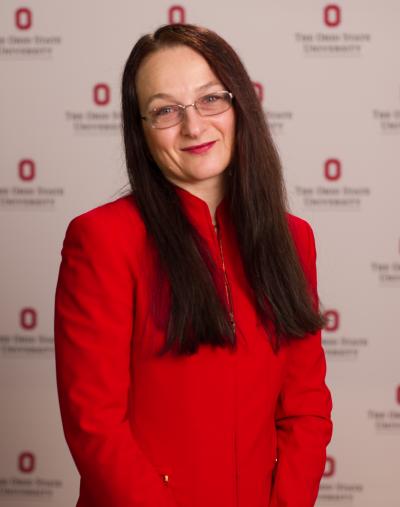 Knobloch-Westerwick obtained her bachelor's degree in business from Leibniz Akademie in 1992 and earned both master's and doctorate degrees in communications from the University of Music, Drama and Media in '96 and '99, respectively. She was born and raised in Germany and started teaching at Ohio State in 2005. 
She described the University of Music, Drama and Media as small and intimate.
"I got my degree at a very small university; everybody knew the whole cohort; all the students knew each other," Knobloch-Westerwick said. "There was a selected group of maybe 25 students that were admitted. You get more individualized instruction, and you have fewer choices." 
Before obtaining her doctoral degree and conducting communication research studies, Knobloch-Westerwick was introduced to the field through marketing and market research. She said her job in marketing was more driven by application than hypothetical theory.
"You don't get to ask why all the time," she said. "I'm one of the people who want to ask why."
At Ohio State, Knobloch-Westerwick conducts research and works alongside graduate students to help them develop research projects. This has provided her the space to teach what she likes but also flourish in research and academic settings.
Working closely with her graduate students prevents Knobloch-Westerwick from drifting off into her very academic ways of exploring niche problems. They ask questions every day and come up with examples she's never heard of that can influence the direction of the research.
Knobloch-Westerwick said she wants her students to feel empowered to integrate, understand and present complicated information while thinking about it critically. She encourages her students to learn about theories or empirical evidence based on something they care about personally.
Outside of academics, Knobloch-Westerwick loves to run and spend time with her two sons, ages 12 and 14. 
One of her biggest achievements is developing a model that looks at how people manage their self-perceptions through mediated communication. This particular method is based on how to observe what people select.
"My career is all based on a particular method on how to observe what people select. It's oftentimes software-based; I use it to develop or have people develop the research software that allows me to track specifically what messages users would attend to," Knobloch-Westerwick said.
While she enjoys her role as an academic and her ability to shape youth for academic and professional success in communications, Knobloch-Westerwick has exciting things on the horizon. She's currently working on a project that looks at how people select online video clips to watch. She has also been working on a new textbook that will be published in 2020.
Article by student Niwal Jama.
---