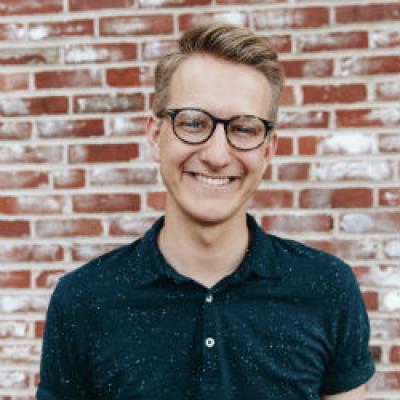 Kevin Stankiewicz, a fourth-year journalism major with a minor in geography, has had a multitude of experiences at The Ohio State University that have been documented along the way. He is recognized as a force in his chosen field of journalism, and now serves as editor-in-chief for The Lantern. 
Stankiewicz's many accomplishments include being appointed the Oller Endowed Special Reporter and being awarded the Society of Professional Journalists National Award. As the Oller Endowed Special Reporter, he analyzed the contracts of Big Ten coaches and found that coaches can earn more in bonuses for the athletic achievements of their players than for their academic performance. Because of his work on this project, Stankiewicz was awarded the Society of Professional Journalists National Award for Sports Writing. 
"I learned a ton about how to manage a long-term project," Stankiewicz said. He used the skills he gained in this position during his internship at the Pittsburgh Post-Gazette during summer 2017. 
In high school, Stankiewicz completed a Journalistic Writing course, which solidified his desire to pursue journalism as a career. 
"I've just always been interested in writing since I was in the fifth grade," Stankiewicz said. 
The majority of his time at Ohio State has been dedicated to The Lantern. Stankiewicz began as the assistant sports editor his sophomore year and now holds the title of editor-in-chief. 
Being deeply involved in The Lantern for the past three years, Stankiewicz has seen firsthand the growth of the student-run newspaper. 
"We've really carved our footing out and have been able to understand how to work digitally," Stankiewicz said. 
While there has been growth, "the energy and drive of the students has not changed." 
While Stankiewicz reflects on his time at Ohio State, it is the people at The Lantern and the memories he has made that he values more than the professional experience.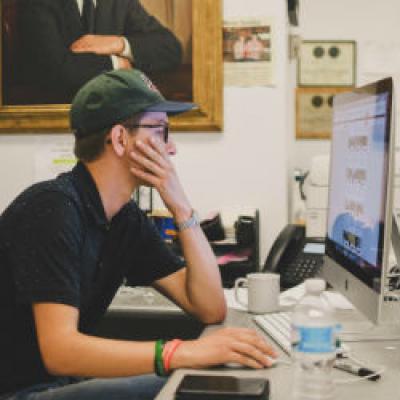 "You'll remember the stories, obviously, that you wrote but the memories of driving to Virginia Tech to cover football or driving to Illinois and ordering a pizza from the press box...you don't forget that," Stankiewicz recalled. "I'll never forget the people that I worked with."
Stankiewicz is also a recipient of the Evans Scholarship, based on a strong caddie record, and has lived in the Scholars House all four years. While he is an active Evans Scholar, along with his journalism degree, Stankiewicz will also graduate with a geography minor that he believes will help in his future pursuits. 
"I will miss the sense of community you feel across Ohio State, particularly the sense of community at The Lantern," Stankiewicz said. "But with Ohio State students in general, there is a connection that we all have. I'll miss that for sure." 
Article written by student Annie O'Neill 
---