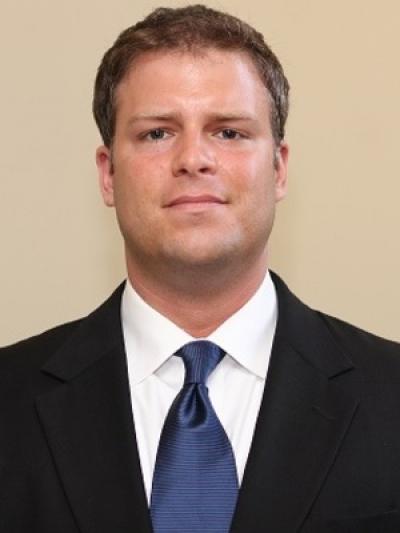 David Clementson, PhD candidate, has taught and researched on a variety of topics that interest him while at Ohio State. His research on language intensity and politicians may even explain the results of the recent presidential election.
Clementson's varying research interests relate to the variety of careers he explored before pursuing his PhD. He held positions as a communications director, campaign manager and journalist.
"Whether it's language intensity work or other studies I've done more recently pertaining to the effects of politicians and public figures dodging questions, it all relates to work I did professionally," Clementson said.
In Clementson's research on the presidential election, he discovered candidates that use high-intensity language will likely be seen as more presidential if his or her audience is experiencing financial hardship. Conversely, if the audience is financially secure, they will think a candidate who uses low-intensity language is more trustworthy and presidential.
Much of Clementson's research has been published in journals and publications, including an article in the International Journal of Sport Communication on how Tom Brady won fans by dodging "deflategate" questions. He said getting research published is "an exhausting but fulfilling honor." The School of Communication recognized Clementson for his work and awarded him the Doris Gildea Morgan Outstanding Graduate Student Research Award in 2016.
"It was an honor being recognized by the faculty of our school for being the best grad student researcher," Clementson said.
In addition to research, Clementson has taught courses in research methods, public opinion and terrorism in the media during his time at Ohio State. He said it is hard to choose a favorite among the classes he has taught.
"Each semester is different," Clementson said. "I've had good fortune in having a lot of different teaching experiences and opportunities."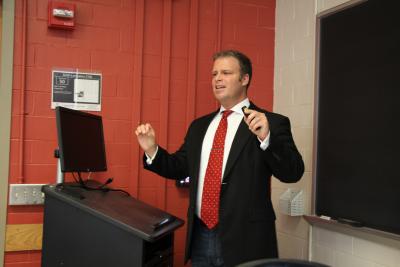 In the most recent semester, Clementson taught a course on media and terrorism and was thrilled with the level of student engagement.
"It's a great class in terms of students showing up really interested and involved in discussing the material," Clementson said. "Unfortunately, the topic is very relevant here and abroad."
Clementson came to Ohio State after receiving a bachelor's degree in political science from James Madison University in Virginia and a master's degree in communication studies from the University of Miami and expects to graduate with his PhD in 2017. He said he was looking for a good location, good people and good opportunities before arriving in Columbus.
"We all have limited time," Clementson said. "We all have the same 24 hours every day, and we all choose what we want to do with that time."
As Clementson teaches, studies and researches at Ohio State, he certainly demonstrates how he uses all 24 hours to his advantage.
Article written by student Shelby Stoddart
---