May 17, 2022
Roberts-Crew Keynotes League of Women Voters Event
Image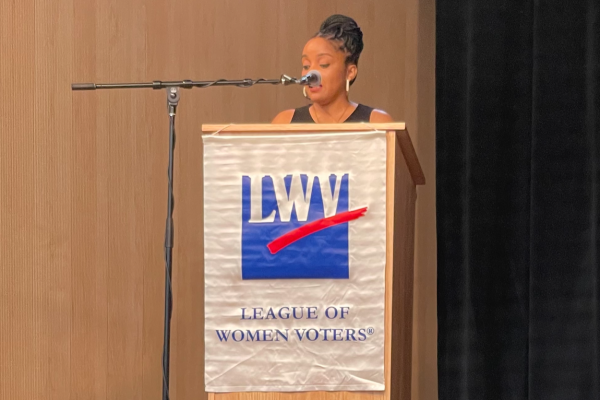 Description
Lecturer Jasmine Roberts-Crew delivered the keynote for the League of Women Voters of Metropolitan Columbus Democracy in Action event hosted at the new WOSU headquarters on May 12.
The keynote addressed the importance of local journalism in safeguarding the democratic process.
Longtime Ohio Statehouse reporter Lee Leonard received a Lifetime Achievement Award for decades of reporting for The Columbus Dispatch. Ann Fisher from WOSU Public Media hosted a roundtable discussion featuring  Darrel Rowland, senior editor at the Columbus Dispatch and president of the Ohio Legislative Correspondents Association, Leonard and Mike Curtin, former Columbus Dispatch editor.
---