Stephanie Adams is an experienced brand strategist who has worked for some of the world's best-known brands, including Subway, Mentos and Club Med. Adams (BA, Journalism, '92) spent 17 years at The Coca Cola Company before moving into her current role as vice president of planning for Dentsu Aegis Network, a multinational media and digital marketing communications company. She attributes much of her success to the foundation she built at Ohio State. 
"I am a huge advocate of The Ohio State University. There are so many opportunities and resources when attending a large university," said Adams. "Maybe that is what led me to end up working in a large global company."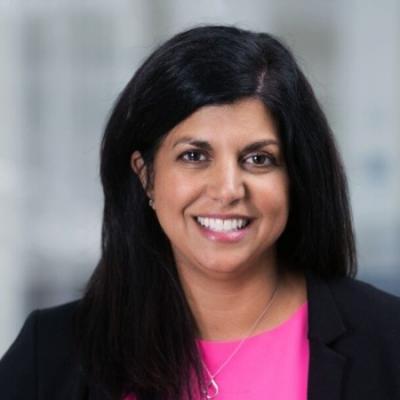 Adams believes that the more you can learn from your own organization and the companies you partner with, the more you can build your character and bring more value to your role. The media world requires individuals with constant thirst for new information, Adams said. When comparing current delivery methods to 15 years ago, the pace of technology has changed dramatically. It's vital to stay ahead of the curve and always keep learning.
Working for a big company can be like navigating a matrix: Not only do you have to be able to sell your ideas internally, but you also need to have the right relationships, Adams said. Developing strategy and learning to take advantage of resources at a bigger organization can be challenging. But at a large university like Ohio State, Adams grew accustomed to advocating for herself.
"One thing I realized was that at Ohio State alumni are everywhere, and students can build relationships that can and will tremendously benefit them later on," Adams said. 
She also advises students to become engaged in the things they are passionate about and to make a dedicated effort to show up.
Adams still remembers how exposure to a marketing class at Ohio State made a big impression: It's where she realized she fell in love with brand positioning and consumer science. 
"Of course that's changed a lot over the years, but I think Ohio State offered me with the kind of experience that allowed me to realize that I wanted a blend of arts and science throughout my career," Adams said. 
While she's always had a love for creativity, Adams found ways to blend this with consumer insights to discover the different ways brands connect consumers to their purpose. She said it is very rewarding to see her work drive measurable business results. 
"This field allows you to use the analytic and creative side of your brain," Adams said. 
One of Adams' most fulfilling and exciting experiences at Ohio State was her semester studying abroad in Mexico. She said experiencing other cultures and learning about others' perspectives as an American was eye opening. This experience, Adams said, helped shape her career and influence the way she thinks about people. 
Article by student Reema Maarouf.
---