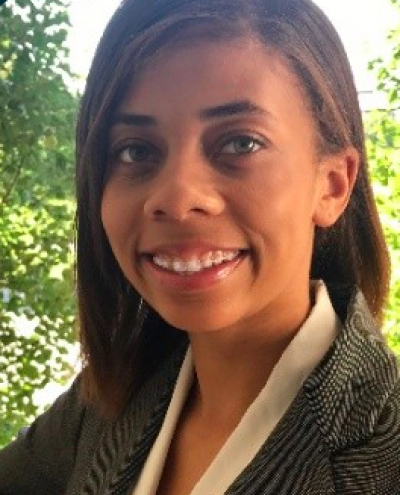 Wrapping up her year as president of the Black Advertising Strategic Communication Association (BASCA) at Ohio State, Tracey Lindsey will soon head off to graduate school at Syracuse University to study advertising. She didn't always know she wanted to delve into the world of communication, but she had talent in public speaking and writing, and her experience in and outside the classroom at Ohio State sparked her interest in advertising.
During the second semester of her freshman year at Ohio State, Lindsey was invited to attend a BASCA meeting. She made connections with the student president at the time and said she felt overwhelmingly welcomed, which drew her to become a member.
One of her mentors, Assistant Professor Lanier Holt, made an outstanding impression from the beginning of Lindsey's time with BASCA. Aside from gaining opportunities to meet with influential public relations professionals, she became part of an organization that understood the importance of diverse representation within media.
"This was the first time I got to see somebody that I could really relate to in terms of somebody that looked like me in the field talking about their experiences even though he's a journalist and I'm in strat comm," Lindsey said.
Three years later, Lindsey served as the student president of BASCA. She and other organization members travelled to CNN in Atlanta for an immersive experience. They saw renowned American journalist Robin Meade in action and received career advice from other distinguished members of the CNN team. Lindsey said that she and the members of BASCA gained valuable knowledge about how to be successful and how to further their exposure to and interest in the field of communication.
The timing of the trip also allowed Lindsey and the other students to witness the network's fast-paced responses to current events unfolding that week with the Jussie Smollett case and feel the energy in the newsroom shift when they aired breaking news and current events.
"The newsroom was intense. To be able to see that, people running," Lindsey said. "This was the time when [Jussie Smollett] was coming out of the court. So [the CNN journalists] ran to the news area to watch the story."
During her time at Ohio State, Lindsey also credits her "Advertising in Society" class and a tour of BBDO, one of the top advertising agencies in New York City, through a previous BASCA networking trip as key reasons behind her decision to continue into advertising.
Article written by student Alana Van Slovis 
---