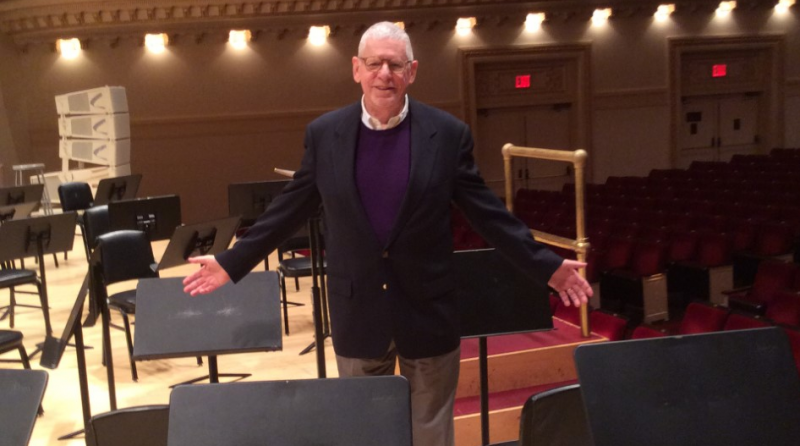 A career in journalism is anything but ordinary. From last-minute interviews to 12-hour deadlines, the world of journalism is unpredictable, and this held true for Steve Nidetz, a former sports editor for the Chicago Tribune. Graduating from Ohio State with a degree in journalism in 1964, Nidetz now firmly credits much of his professional success to his time at the university and its student-run newspaper, The Lantern.
"Working with The Lantern prepared me for my career," said Nidetz, who covered sports as a student reporter for The Lantern. "It taught me how to really be a newspaperman. It taught me what deadlines were, how to work with other people and how to make decisions, and those lessons really carried on through the rest of my career."
Perhaps the most significant experience for Nidetz at Ohio State came unexpectedly on a Saturday in 1963. As Nidetz was driving up to cover the Ohio State vs. Michigan game, news broke of President John F. Kennedy's assassination over the car radio.
"I was the one who basically wound up telling the football team the bad news and that the Michigan game had been called off at the last minute," said Nidetz. "It was not something I thought I would have to deal with being a sports writer, but that's how things go most of the time."
After graduating, Nidetz went on to write for suburban weekly newspapers on the East Coast, where he covered local sporting events. Almost immediately, he began reporting on schools and teams he had no familiarity with, but he felt ready for the challenge.
"Having gone to a school like Ohio State, and having entered it without any real knowledge of it at the time, it really prepared me for a situation like that — a situation where you're thrown in cold with little to no information," said Nidetz.
Not long after, due to both his talent and a connection with a former Lantern reporter, Nidetz earned a spot at the Chicago Tribune covering minor sports. Eventually, Nidetz worked his way up to the position of sports editor.
Over his 35-year career at the Chicago Tribune, Nidetz's ability to adapt to the unpredictable was regularly tested.
"You had to keep being prepared for changes. In the 30-some years I was at the Tribune, we went from typewriters and phone calls to computers and social media. The whole business changed. The whole dynamic changed," said Nidetz.
Looking back, Nidetz sees the same ever-changing environment at The Lantern. He has been impressed with their forward-thinking ways and willingness to adapt.
"I think the stuff they do is fantastic, especially considering how the parameters have changed in the field of journalism," said Nidetz. "Even back then, I considered them very progressive for their time."
As Nidetz gives back to Ohio State, he hopes many Buckeyes can experience the same uniquely-advanced journalistic environment that he did at The Lantern.
"It was so important, the years I spent down there. It taught me what I could do both professionally and personally. That's the reason why I keep up my connection with Ohio State and give back as much as I can," said Nidetz.
Article by student Rachel Rickman
---