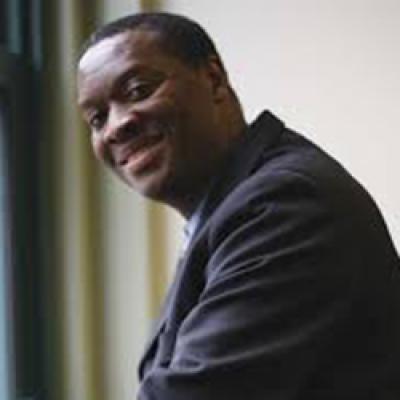 Relatively new to the Ohio State University and the city of Columbus itself, Lanier F. Holt finds himself combining his passion for teaching with his research expertise. From working at the World Headquarters for Honeywell, to freelancing and working at the Chicago Tribune, Holt has strong experience in many aspects of communication.
Holt joined the Ohio State School of Communication in 2013 and likes being part of a strong faculty.
"I like that we have an expert, if not the top person, in almost every area of communication," Holt said.
Holt is not only an expert, but a recognized educator. In his first semester of his first year at Ohio State, he earned the 2013-2014 College of Arts and Sciences Outstanding Teaching Award. This award is the only student-nominated teaching award in the College of Arts and Sciences, and Holt was selected by students from more than 1,000 teachers in the college.
"What I like most about that award is that it came from students," Holt said.
Holt teaches Crisis Communication, Intercultural Communication and Media Law & Ethics. He said he prides himself on his teaching and works to ensure his students get the absolute most out of his courses, while keeping courses highly applicable and interesting.  
Holt ties current, real-world events into each of his classes. In the Crisis Communication course, Holt teaches students how to deal with the media when a company or client has made a detrimental mistake. He replaces the midterm exam with a press conference, where students have to act as though they are a company spokesperson for a company that has made a mistake in the real world.
"The lessons they learn apply not just to some esoteric concept; they apply to contemporary issues and they can apply it to what they will face in the professional world throughout their lives," Holt said.
His current research focuses largely on analyzing the effect media messages have on people of color and other traditionally marginalized groups. His articles have appeared in journals such as Journalism and Mass Communication Quarterly, the flagship journal for The Association for Education in Journalism and Mass Communication and the Howard Journal of Communications, which is one of the few journals that exclusively focuses on issues pertaining to African Americans.
Holt explained that as an African American, he "wants to make sense out of why people feel the way they do about people like myself and others who – on the social hierarchy – have less status and power than them."
Holt currently has several articles under review at journals that address topics that disproportionately affect African Americans. Specifically, his research looks at what traits lead to people accepting or rejecting the tenets of the Black Lives Matter Movement.
Article written by student Kailyn Despotakis
---