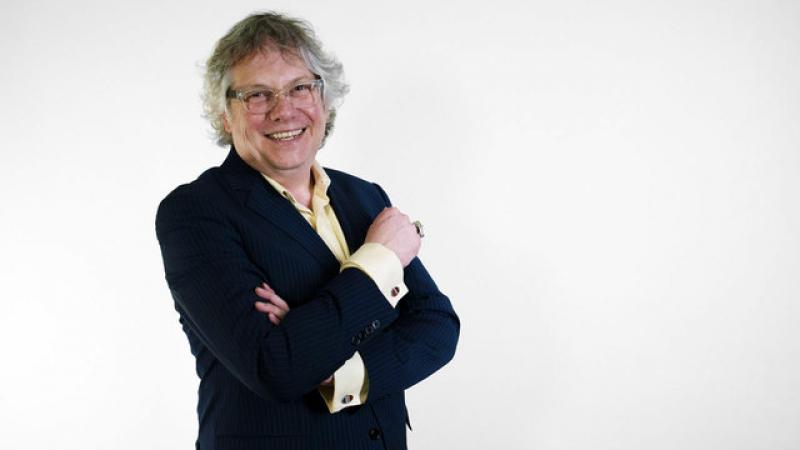 What makes something—or someone—great? While a joyful personality, a kind soul and incredible passion are at the top of the list, there is one trait that, above all else, makes a person curiously great: non-traditionalism. As a person whose entire professional career has been based on non-traditionalism, Cal McAllister (B.A. Journalism, 1993) CEO and co-founder of advertising agency Wexley School for Girls, could have invented the term.
"Ohio State is not just a place where people come to learn; it is a place where people's lives are shaped and aspirations formed," said McAllister, who graduated from Ohio State in 1993 with a degree in journalism before moving to Seattle, Washington. More often than he could count, he spent late nights with his fellow students plotting to change the world, and it was these moments that motivated and inspired him to achieve what he has.
McAllister's time as a student journalist gave him great opportunities in the field of journalism, but also exposure to the harshness and competitiveness ever-present in the field. Being called an outstanding writer by an ESPN commentator just hours before being called "one of the biggest idiots" ex-Indiana basketball coach Bobby Knight had ever met likely influenced McAllister's tendency to stay true to his own goals and aspirations and not rely heavily on the words of others.   
McAllister's sense of entrepreneurship and care for good people having good jobs led him to create the progressive marketing agency Wexley School for Girls in 2003. The non-traditional agency has done very well since its opening, and its success landed McAllister a place on Seattle's list of the top twenty-five most influential people.  The agency is described as a "fan factory" whose purpose is to make people fall in love with—or become fans of—the brands on the roster by solving problems in an entertaining way.
McAllister led Wexley School for Girls for 15 years. He then decided that the new opportunities Wexley was receiving weren't challenging him enough to be a game-changer. McAllister's next big move is getting involved with early brand development by working with—or even founding—new companies. In the meantime, Cal enjoys keeping up with the School of Communication by reading The Lantern and returning to campus to give talks, walk around his alma mater, and catch a football game. 
Article written by student Emily Singh 
---