Alex Bonus: Assistant Professor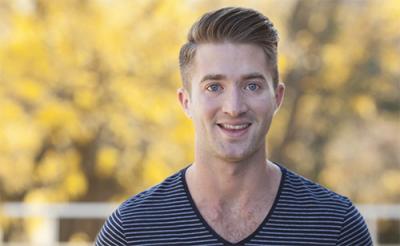 Alex Bonus is from the small town of Palmyra, Pennsylvania, which is not far from Hershey. He will be moving to Ohio State from the University of Wisconsin-Madison this summer upon completing his PhD from the Communication Arts Department.
Bonus will be an assistant professor in the School of Communication. His responsibilities will include teaching both undergraduate and graduate courses, in addition to conducting research. In the fall, he will teach a course focused on how video games affect the individual. The focus of his research is on the effects of exposure to educational science media on children and their parents, as well as the effects of media-induced nostalgia. 
---
Graham Dixon: Assistant Professor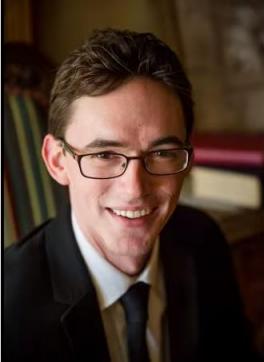 Originally from Texas, Graham Dixon received his bachelor's degree from the University of Texas at Austin. He then went on to receive his PhD in communication at Cornell University.
Before coming to Ohio State, Dixon was an assistant professor at the Edward R. Murrow College of Communication at Washington State University. As an assistant professor, he will continue to explore his interest in science communication research by studying how diverse audiences process and react to controversial science topics.
Dixon is most excited about coming to Ohio State because the School of Communication is recognized as one of the top communication programs in the world. He feels honored to be a member of a department with a renowned faculty and talented student body. And said it does not hurt that Jeni's Ice Cream is nearby. In September, Dixon and his wife, Sasha, look forward to welcoming their first child, who will truly be born a Buckeye. 
---
Nic Matthews: Visiting Professor
Nic Matthews is originally from Georgia and earned his bachelor's degree in telecommunications from the University of Georgia. Upon graduation, he made the move to Indiana University where he received his master's degree and PhD in mass communications.
Matthews' experience includes serving as a visiting instructor at the University of Connecticut and an assistant professor at DigiPen Institute of Technology, teaching courses in social sciences, including research methods, media effects, design and interpersonal communication.
At Ohio State, Matthews is a visiting professor responsible for teaching courses related to decision-making and the processes and effects surrounding aggression. Matthews will also be conducting research concerning human aggression and systems of morality. Matthews is excited to come to Ohio State and work with the energetic faculty, as well as explore a new city. 
---
Teresa Lynch: Assistant Professor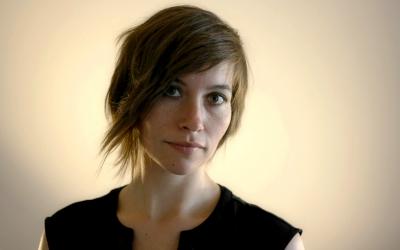 Teresa Lynch comes from a small town northwest of Savannah, Georgia. She earned her bachelor's degree in music at Armstrong Atlantic State University where she was an active composer and performed as a percussionist and vocalist.
This fall, Lynch will be joining the School of Communication as an assistant professor conducting research on emotional and social phenomena related to video game play and content, as well as teaching a course on communication technologies. For the last several years, Lynch has been working on her master's and doctoral degrees at Indiana University. The work of many Ohio State faculty members has been an influence in her thinking over the years so she is very excited to join them and the enthusiastic students at Ohio State.
Lynch loves being outdoors, so she is also excited to get to know Columbus. She is a space enthusiast and gamer, which can be seen through her research. 
---