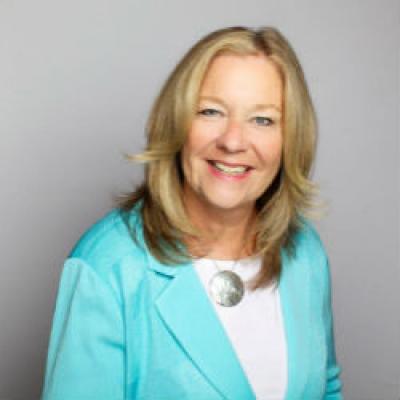 Patty Miller credits her high school English teacher for recognizing her strengths and encouraging her to pursue journalism in college. This teacher signed Miller up for a journalism seminar program at Ohio State for high school students the summer before her junior year, where Miller got to stay in Taylor Tower and attend courses taught by professors. After this experience and a journalism class she took during her senior year of high school, she knew that she would attend Ohio State and study journalism.
Miller is currently the president at Nobel Learning Communities, Inc., overseeing more than 200 private preschools and K-12 schools in the United States, and is in charge of their operations and marketing. She attributes where she is at now professionally to the skills she learned during her time as a student at Ohio State.
While at Ohio State, Miller wrote for The Lantern, focusing mainly on human interest stories, while sharpening her writing and copy-editing skills. This experience taught Miller how to work hard and collaborate with others.
"The Lantern taught us discipline," Miller said. "We had responsibility, we had deadlines to meet. There had to be that sense of urgency. You had to turn in quality stories."
In late 2012, Miller created the Patricia B. Miller Editor Position at The Lantern through an endowment. Her goal was to bring attention back to investigative reporting.
 "I don't think there's enough of that today," Miller said.
The Patricia B. Miller Editor, usually a journalism major and someone who has been involved with The Lantern for a long time, goes beyond journalism that just covers daily events and digs deeper into a topic, according to Spencer Hunt, The Lantern student media director. 
"This endowment allows a student to be a reporter that focuses solely on what most people would call investigative journalism," Hunt said.
The student, sometimes spending an entire semester working on a project, does research and analyzes data to write a story that breaks new ground or reveals something new. One recent story by a Patricia B. Miller Editor found Ohio State has one of the lowest police officer-to-student ratios in the Big Ten, while another article analyzed reported crimes in each residence hall on campus. These investigative reports take a significant amount of time to research and write.
"Her support has basically allowed The Lantern to produce some of its most impactful and best-read stories," Hunt said.
"You know the slogan 'But for Ohio State,'" Miller said. "I would not be where I am today but for Ohio State."
Article written by student Christian Snyder
---