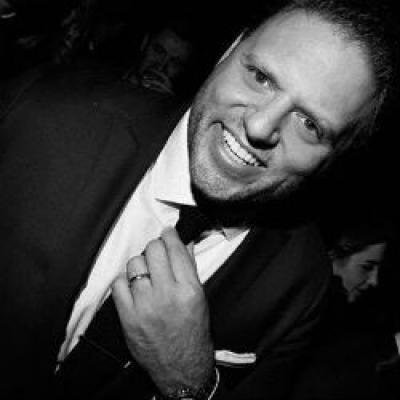 Howard Mittman has seen firsthand the transition many publications have made into the digital space. From an undergraduate degree in journalism to his current position as the chief marketing officer for Bleacher Report, a global digital destination for millennial sports fans, Mittman's career spanned a time of great evolution in the media industry.
After his time at Ohio State, Mittman pursued a career with New York City-based AllianceBernstein, formerly known as Stanford and Bernstein. During his time with this company, Mittman realized he missed the media world.
"I wasn't fulfilled there because I missed the journalistic creative elements of what I used to do in college, that's what I was really passionate about," Mittman said.
Mittman then spent several years among companies such as New York Magazine, Mutual Funds Magazine and Time Inc., and then served as vice president and publisher of Wired at Condé Nast. He then took a position as chief business officer of GQ, GQ Style, Golf Digest, Golf World, Pitchfork and the Wired Media Group, which includes Ars Technica, Backchannel, and WIRED. Under his leadership, GQ was named to the Adweek Hot List for three consecutive years, and in 2014, Mittman was recognized as Advertising Age's Publisher of the Year.
Prior to his current role, "I was fortunate enough work for some amazing people," Mittman said. "Si Newhouse, who just passed away, was a media mind of all time. It was such a pleasure to get to work with him." He also worked with innovators like Steve Jobs, collaborating on the launch of iPad software and brand/app development. He expressed his gratitude for the opportunities to be "around moments and experiences that frame and shape the media that is here now and will be for a long time."
Mittman's current position with Bleacher Report makes him part of a digital space for creating and collaborating on content at the intersection of sports and culture. He describes the transition from a men's magazine to a full immersion into the sports industry as a completely different experience though he is in the exact same position.
"It's all about advertising, mapping the communities of people you're pushing content to. Whether it's for a magazine or website, it's all the same concept," Mittman said.
As an expert on advertising and marketing content, he said the trick is that consumers, especially millennials, are smarter and more adept to a constant mirage of media methods.
"You have to create good entry points into the community for advertisers to reach them effectively," Mittman said. 
As CMO/CRO of one of the largest sports digital platforms, Mittman still doesn't stop setting goals for himself. He referred to a quote by Winston Churchill: "Difficulties mastered me opportunities won." He said he believes becoming a professional in your field is the perfect time to embrace both change and challenges when they come your way.
"There are always going to be storm clouds and challenges. When you get to the part of your career when you can embrace them and handle them, that's when they become fun," Mittman said.
Article written by student Mariah Haitz
---