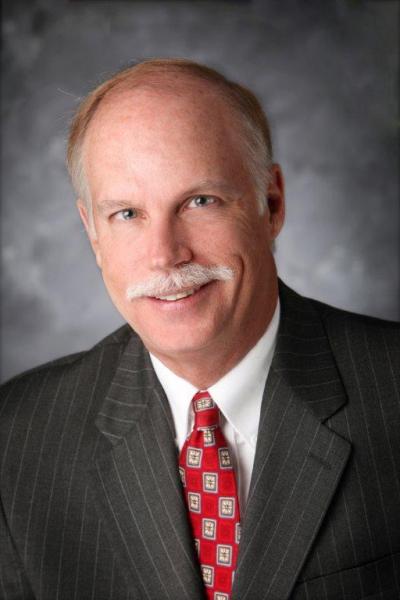 James Yavorcik said he was like most 20-year-old undergraduate students: largely undecided on what he wanted to do with the rest of his life. But after choosing journalism as his major and getting involved with The Lantern, he was given the opportunity of a lifetime, one that would influence the rest of his career.
In August 1975, 14-year-old Christie Mullins was abducted and murdered in the wooded area behind the Graceland Shopping Center in Clintonville, Ohio. Yavorcik was given the opportunity to investigate Mullins' murder for The Lantern. The experience deepened his passion for journalism and sparked his interest for justice.
"Working on that case gave me a great opportunity to learn the news business and learn the criminal justice business, too," Yavorcik said.
Soon after the murder, Jack Carmen, a developmentally disabled man, was arrested and confessed to the crime. Carmen's guilty plea was withdrawn after Yavorcik's major investigative piece was published, establishing an alibi for Carmen. Yavorcik wrote the piece with a fellow journalism student and lifelong friend, Rick Kelly. The story first appeared in The Lantern, but the two young journalists were asked to rewrite it for the cover story of Columbus Monthly.
Aside from raising his two children, Yavorcik still considers writing about this case one of his greatest accomplishments.
"That made a real difference in somebody's life," Yavorcik said. "Whether you're 21 or 61 years old, the opportunity to write a story that helps clear an innocent man does not come along every day."
After graduating from Ohio State in 1976, Yavorcik attended the University of Toledo College of Law. He worked as a reporter and music critic at the Toledo Blade throughout and after his time in law school, and said the writing he did at The Lantern gave him the experience he needed to be successful in this role.
Yavorcik went from covering murder trials to conducting them when he left the Toledo Blade and became the assistant prosecuting attorney for Lucas County in 1981. Six years later, he went into private practice and became a partner at Cubbon and Associates in Toledo, where he remains a practicing attorney today.
Yavorcik is hopeful students in the School of Communication will continue to get real-life experience in the news media by working at The Lantern or in other internships.
"That is invaluable experience," Yavorcik said. "It goes beyond the classroom and helps people decide if that is the field they really want to pursue."
Still today, Yavorcik uses the skills he learned as an undergraduate student at Ohio State. His advice to current undergraduates is to make the most of the opportunities presented at Ohio State and pay attention to the stories that exist all over the large campus.
"Much of life is storytelling," Yavorcik said. "I'm telling someone else's story when I stand in front of a jury telling them why my clients deserve compensation, just like a journalist writes a story or has to tell it in a minute and a half for TV news."
Article written by student Allison Predmore
---