February 26, 2023
Recognizing Black-Owned Media/PR Companies and Black Journalists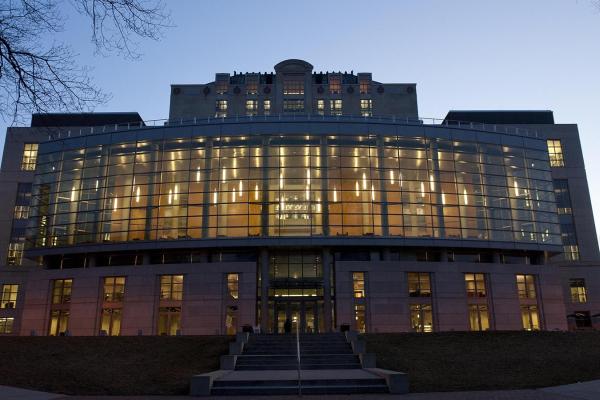 In honor of Black History month, the School of Communication wants to recognize accomplishments in the communication/journalism field made by Black and African-American individuals. Black culture heavily intersects with media entertainment, public relations and journalism. 
Here are just a few examples of must-know Black-owned media companies, top-notch Black-owned communication/PR companies and need-to-follow Black journalists. 
Black-Owned Media Companies
BAUCE magazine published a list of 20+ Black-owned media companies. Here are several examples.
The Shade Room allows readers to express honest opinions on certain topics, providing news on the Black community and trends. TSR focuses on celebrity news, offering the "truth" room although they share more than pure gossip. TSR delivers news in a short and simple way, making people laugh. The company refers to its readers as 'roommates' because they "live in The Shade Room." The ultimate goal of The Shade Room is to boost Black businesses through writing and support. Angelica Nwandu, the founder and CEO of The Shade Room, launched the media publishing label in 2014, and it now ranks as the number one social brand. TSR is also one of the top 25 Instagram brands with 27.8 million followers. Check out The Shade Room on Twitter and Instagram. 
Black Enterprise pioneers efforts to provide a resource on business and wealth-building for Black and African American individuals. The publication gives advice to professionals, corporate executives, entrepreneurs and other decision-makers. Black Enterprise focuses on results-driven production. Its mission is to educate and empower its audience to become full participants in wealth creation within the global economy. The Black Enterprise magazine personally connects with Black and African-American individuals who are serious about success. The business also engages digitally with Black Enterprise broadcasts, podcasts, videos and live events. Earl Graves founded the organization in 1970 and since then, the Black digital media outlet informs striving business owners. Check out Black Enterprise on Twitter and Instagram. 
Urban One prides itself to be the most trusted source in the Black community that informs, entertains and inspires its audience. Urban One provides culturally relevant integrated content through its television, radio and digital platforms. It is the largest distributor of urban content in the country and has been the leading voice to Black America, reaching over 80% of Black Americans. Urban One represents people whose impact touches every aspect of American life. The outlet provides solutions to engagement, serving as the answer for urban enthusiasts wanting content that satisfies their minds, body and spirit. Urban One was founded in 1980 by Cathy Hughes. Check out Urban One on Twitter and Instagram. 
Black-Owned Communication/PR Companies 
Stover Creative Agency does digital communications for nonprofits and educational organizations. They help organizations create a stronger online presence that strengthens their mission and increases impact. Some of their clients include the Smithsonian, The National Center For Children and Families, London Business School and more. Matthew Ryan Stover is the chief content creator at Stover. 
The IPY Agency is a public relations consulting firm that gives advice and guidance regarding marketing strategies, creative concepts, advertising and event planning. Offering an alternative to large firms, IPY works intimately with clients to come up with a public relations plan that will exceed expectations and deliver successful results. IPY is a leader in online media marketing, using social media networks and digital distribution outlets as well as SEO optimization. Some of their clients include lifestyle blogger Rita Kay Davis, fitness coach DeBlair Tate, The Safe Place and Black Girls Golf. Adrienne Allen serves as the publicist and owner of IPY Agency, formerly known as I'm Promoting You. 
Black Girl PR is a digital PR firm focused on teaching Black women in e-commerce how to make publicized content and media coverage. The firm wants to help its clients expand their reach and increase their website traffic. Black Girl PR is also highly ranked by the independent rating platform Clutch. The business is among the top corporate communications firms. Nantale Muwonge is the award-winning writer, content strategist, editor and founder of Black Girl PR. She was named one of LinkedIn's Inspirational Black Women in Marketing as well as Black Women Marketer's Entrepreneur of the Year. So far, Muwonge has helped over 2500 entrepreneurs increase their reach. 
Black Journalists to Follow 
Cision published a list of 10 influential Black journalists to be following.
April Ryan is a White House correspondent, CNN political analyst, D.C. Bureau Chief for TheGrio, author and speaker. Ryan has a unique point-of-view as the only Black female reporter covering urban issues from the White House. Ryan's work has been featured in Essence, Vogue, Cosmopolitan, Elle magazines and more. She is one of three Black Americans to serve on the White House Correspondents Association board. Ryan is a member of the National Press Club and was nominated for an NAACP Image Award. Keep up with April Ryan on Twitter and Instagram. 
Errin Haines is a Founding Mother and Editor at Large for the 19th and a contributor for MSNBC. The 19th is a non-profit, nonpartisan newsroom covering the intersection of women, politics and policy. Haines focuses on journalism concerning issues of race, gender and politics. She was the previous Associated Press National Writer on Race and Ethnicity as well as worked at The Washington Post, The Orlando Sentinel and The Los Angeles Times. Keep up with Errin Haines on Twitter and Instagram. 
Eugene Robinson has worked at The Washington Post for three decades, working in roles such as city hall reporter, city editor, foreign correspondent in Buenos Aires and London, foreign editor, and assistant managing editor in charge of the paper's Style section. Robinson writes a twice-a-week column on politics and culture as well as hosts a weekly online chat with readers. Robinson received the Pulitzer Prize for Commentary in 2009. Keep up with Eugene Robinson on Twitter and Instagram.
---