November 21, 2022
OSUPD, Journalism Students Partner for Crime Scene Simulation
Image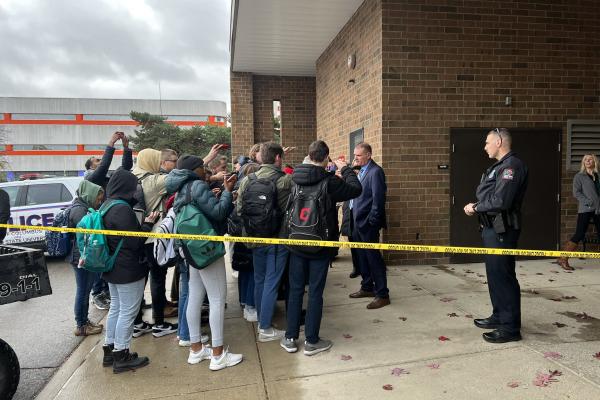 Description
The Ohio State School of Communication partnered with the Ohio State University Police Department to conduct a mock crime scene, simulating breaking news. OSUPD hosted Lantern class reporters to gather information, confirm facts and write bylines about the scene. 
"When news breaks, you don't want that to be the first time you are covering breaking news," said Nicole Kraft, associate professor - clinical. "We give them this opportunity to do it, to make mistakes, to be able to get evaluations on how they did, and be able to build up the kind of muscle that they're gonna need to do this in the field someday." 
Students reporting on the scene must think up, write and ask questions all at once. This on-the-spot interviewing challenges for young reporters, helping better prepare them for the real world. 
"I think that feeling, that adrenaline rushing through my body was like something I've never felt before, so that was pretty exciting," Jayla Van Horn, a third-year journalism student, said. 
Watch the full video on YouTube: OSUPD Hosts Mock Crime Scene
Image courtesy of Nicole Kraft 
---