October 11, 2023
Ohio State Undergrad Chosen for CEHV Civil Discourse Fellowship Program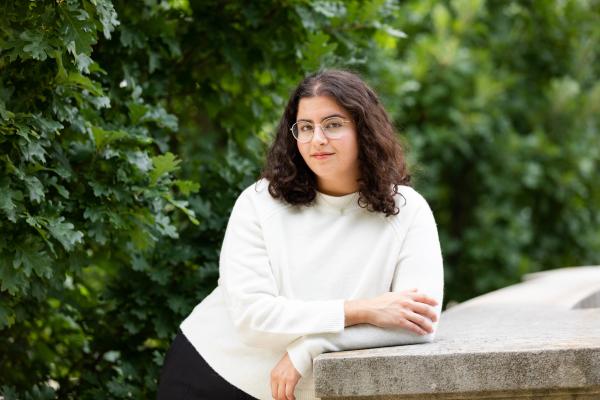 School of Communication undergraduate student Nora Igelnik was chosen to be a fellow of the Ohio State Center for Ethics and Human Values 2024 Undergraduate Civil Discourse Fellowship Program.
CEHV Civil Discourse fellows plan and moderate CEHV's Civil Discourse Forums and serve as ambassadors for civil discourse on campus. Each Civil Discourse fellow receives a $750 fellowship award and serves from the autumn semester when they are accepted through the autumn semester of the following year.
"I am honored to have been selected to be a 2024 Civil Discourse Fellow. In our current political climate of polarization and division, learning how to engage in civil discourse is more important than ever. As I study to be a reporter, I hope what I learn can be applied to journalistic objectivity in my career and beyond," said Igelnik. "The knowledge I will gain from this fellowship is invaluable, and I cannot wait to see what Dr. Kathryn Joyce, Dr. Eric MacGilvray and Dr. Piers Turner have in store for our group."
Igelnik is in her second year of studying journalism and public management, leadership, and policy with a minor in media production and analysis. She is a Stamps Eminence Scholar and is involved in The Lantern and Pen Pals OSU. She currently works as a student digital producer at WOSU Public Media. 
---