August 12, 2022
Ohio State PRSSA President Named Region's Outstanding Graduate
Image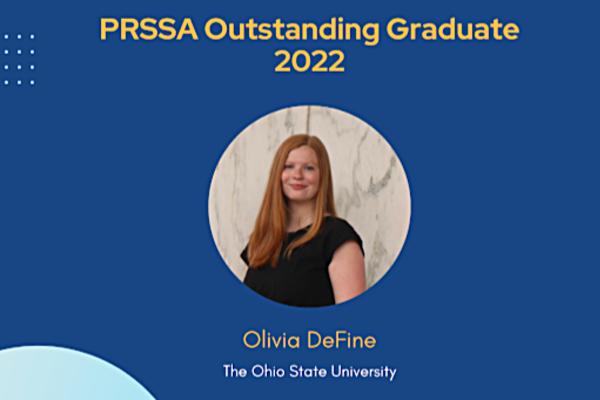 Description
Olivia DeFine (Strategic Communication, '22) was named the Public Relations Student Society of America Outstanding Graduate by the Central Ohio chapter of the Public Relations Society of America at its July 21 PRism Awards. DeFine served as The Ohio State University PRSSA president during the 2021-2022 school year. 
During her year as PRSSA president at Ohio State, DeFine led a board of nine peers and a chapter of nearly 130 student members. She was instrumental in planning weekly meetings for members with professional speakers and other professional development opportunities for students. She also oversaw networking trips to Chicago and New York City, which included tours of the Chicago Cubs stadium, Zeno Group, and Gap headquarters.
DeFine now works for FleishmanHillard in New York City. 
COPRSA's PRisms Awards are held annually to recognize exceptional work from marketing and communication professionals.
---