August 23, 2023
New Lecturer Announcements: Autumn 2023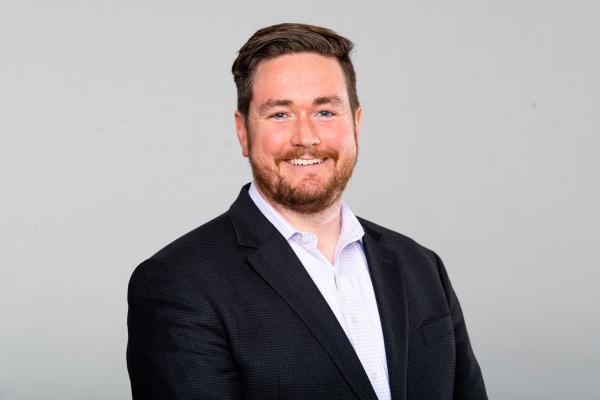 Tim Miller: Lecturer
After spending 15 years in the front offices of professional sports teams including a dozen years in communication roles with Major League Soccer clubs, Tim Miller ('18) returns to Ohio State this fall to teach Ohio State students. The sports industry veteran and Fisher MBA alum is set to teach COMM 3414: Sports Media Relations and COMM 3334: Strategic Message Design. 
Miller will provide support as a faculty adviser for the student run PR firm the PRactice. He will also help facilitate the Sports and Society podcast, The Intersection, and work with students on various communication initiatives.  
Miller spent the last decade with the Columbus Crew, where he rose to the lead communications role and directed and implemented the club's overall communications vision and strategy. He also worked in media relations for the Boston Bruins, New England Patriots and New England Revolution. 
Additionally, Miller has public relations experience with the Boston Marathon and Brentford Football Club in England. He also holds accreditation in public relations distinction via Universal Accreditation Board and serves on the board of directors for the Public Relations Society of America Central Ohio Chapter.
Miller is a Chicago native and an alum of Boston College, earning his master's degree in business administration from Ohio State through Fisher's evening program for working professionals.
Monica Lombardo: Part-Time Lecturer
This fall, Monica Lombardo will join the School of Communication, teaching COMM 2321: Writing for Strategic Communication. Lombardo earned her bachelor's degree in broadcast journalism at Ohio University and then moved to New York City where she covered the United Nations, the 2008 Presidential Election, Major League Baseball and various breaking news events for the Asahi Shimbun. 
Lombardo later returned to Ohio, where she took on roles such as communications & marketing assistant at Uniglobe Travel Designers and coordinator for faculty recruiting and communications at Ohio Christian University. She then transitioned to Pickaway-Ross Career & Technology Center, where she has spent the last decade as both a public & student affairs specialist and a media arts instructor. Lombardo is originally from central Ohio. 
---