September 6, 2022
Lecturer Carrizo Debuts Photo Exhibit
Image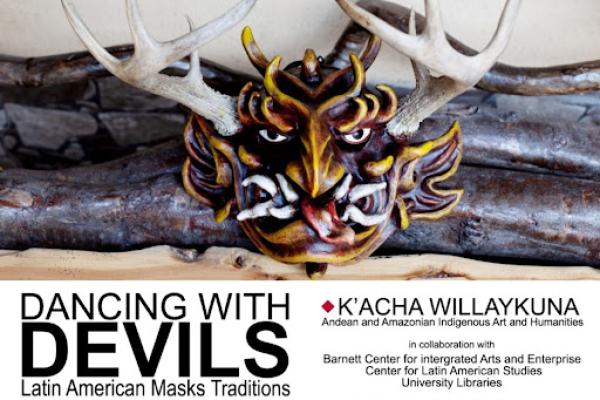 Description
Join School of Communication Lecturer and photojournalist Leonardo Carrizo for the debut of  "Dancing with Devils," a photo exhibit in collaboration with the Barnett Center for Integrated Arts and Enterprise, the Center for Latin American Studies, University Libraries and several other Ohio State University organizations. 
The exhibit features Carrizo's documented photographs of the Diablada de Píllaro (Devils Dance of Píllaro, Ecuador). The exhibit also includes Latin American festival masks from the Kawsay Ukhunchay Andean and Amazonian Indigenous Arts and Cultural Artifacts Research Collection at The Ohio State University. 
The exhibit will be located in the Barnett Center Collaboratory, Room 141 of Sullivant Hall for the remaining portion of the autumn semester. Instructors and faculty can preview the exhibit on September 9 from 5-7:20 p.m. in the Barnett Center Collaboratory. Different types of programming will go along with the exhibit because faculty are invited to use the material/space for their classes. Faculty should sign up on the Exhibition Visit Form. 
For more information about "Dancing with Devils," visit the Barnett Center website.
---