August 1, 2019
Kraft Speaks on Time and Change Podcast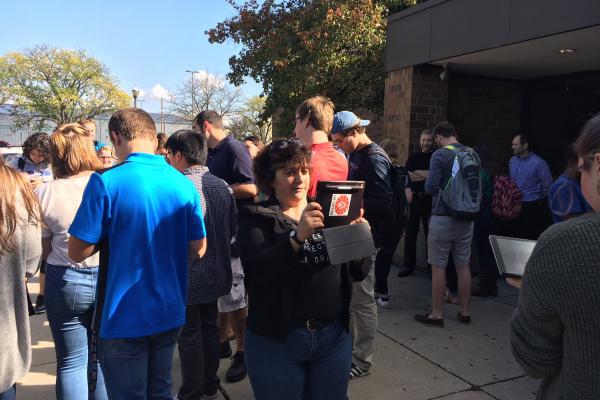 Nicole Kraft spoke about her career on the Time and Change podcast, highlighting both her journalistic experience in the sports industry and the past nine years teaching in Ohio State's School of Communication.
Kraft described her own teaching style, what to expect out of Ohio State's journalism track and how she integrates technology into her courses.
"What a privilege to be included ... talking about sports writing and journalism education [are] two of my favorite subjects," Kraft said in a Tweet.
Time and Change is the official podcast of The Ohio State University Office of Student Life and highlights outstanding students, faculty, alumni in the Ohio State community. 
Listen to the full podcast on PodBean.
---