April 17, 2017
Jasmine Roberts Speaks at Open Education Global Conference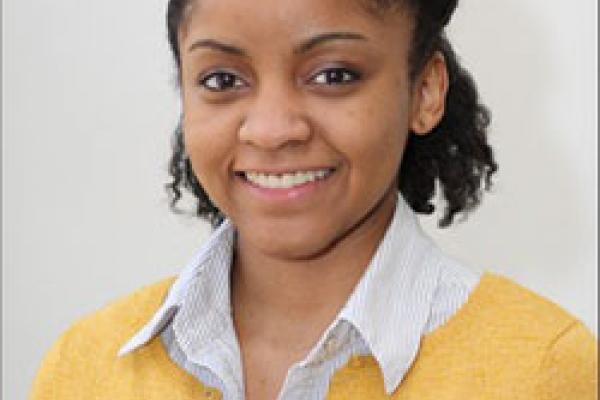 Strategic Communication Lecturer Jasmine Roberts presented at the three-day Open Education Global Conference in Cape Town, South Africa, in March. She shared her experience authoring an openly licensed textbook called Writing for Strategic Communication Industries, which she produced with an Affordable Learning Exchange (ALX) grant. The textbook is used in her sections of COMM 2321, but it is accessible to all.
The Open Education Global Conference attracts scholars and educators worldwide to discuss and present on current issues relevant to the open education field. Open education refers to the idea that knowledge and high-quality educational materials should be accessible to all, moving away from the restrictions put in place by traditional education systems. President Michael Drake's 2020 Vision is closely related to the concept of open education.
"Open education has really taken off worldwide, and particularly in Western countries where we are seeing a troubling trend of exorbitant costs in higher education," Roberts said. "There are many ways in which scholars worldwide are trying to make education more accessible for all and I'm glad Ohio State has joined the open education movement on an institutional level."
Open education has helped produce Massive Open Online Courses (MOOCS) and Open Education Resources (OER), which are low-cost or free alternatives to traditional learning materials like expensive textbooks or course packets.
Though the benefits of open education seem promising, implementing open education policies and practices is difficult. There is a stigma associated with OERs implying they do not provide the same quality education as traditional resources.
"Although saving my students money on their educational experience is important to me, research presented at the conference demonstrates this is not the case across the board," Roberts said. "Cost savings is not enough to motivate faculty to use and engage in open education resources."
Roberts said she benefitted tremendously from attending the Open Education Global Conference. After attending the conference and witnessing the passion for openness among conference attendees, Roberts said she now identifies as an open education professional and advocate.
"I strongly believe that no one should be denied a high-quality education just because they cannot access or afford it," Roberts said. "And the sole mission of open education is to make sure this will not happen." 
---