July 25, 2019
Internship Spotlight: Unilever
Image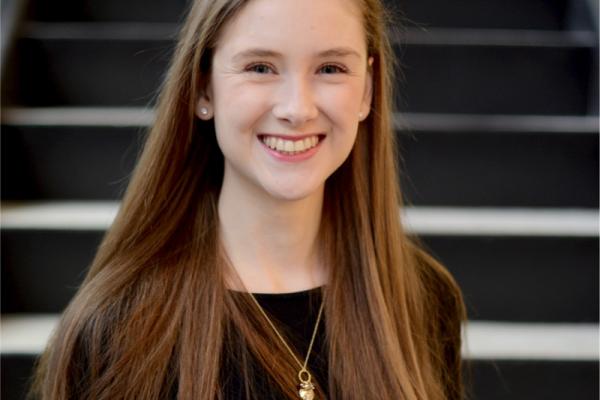 Description
Internship Spotlight
Allison Mellor
Innovation Marketing Intern at Unilever
Hang onto your seats, ladies and gents! Here's your inside scoop into Unilever, the home to over 400 brands worldwide, including household staples like Dove, Ben and Jerry's Ice Cream, Hellmann's and Axe. 
This summer I'm working as an innovation marketing intern on the U.S. Knorr team. As a global brand, Knorr is sold in over 20 countries.
With that said, I'm working exclusively with the regional team on projects set to launch in the next one to two years in North America. I can honestly say that I'm grateful to work with a team chock full of kindhearted, hard-working professionals who are invested in my personal and professional development. 
Post graduation, I hope to work in the CPG (consumer packaged goods) industry with purpose-driven brands set on enriching consumers' lives, benefiting local communities and combating current environmental issues. I'm looking forward to taking the knowledge I learn this summer and applying it to wherever I land after college.
In my first few weeks at Unilever, I not only learned about organizational agility but also experienced first-hand how to work cross-functionally with members of the R&D and supply chain teams, in addition to my counterparts on the marketing side. Since I started in late May, I've noticed that I've developed my innate sense of curiosity, honed in on my strategic thinking skills and enhanced my ability to build relationships. I've had the privilege to meet a diverse range of people, from sustainability-focused engineers to chefs, data analysts, brand managers and almost everyone in between.
While no two days are the same, the objective remains the same: How can I solve a unique mix of challenging problems? Don't worry; we have fun too! Here are a couple of snapshots from unique events we've had throughout the summer. 
In the Kitchen with Chef Chris
"What's your purpose; your 'get mad about it and do something' thing?" was one of the biggest takeaways from my lunch with Chef Chris who works on R&D for the Knorr team. Getting an inside look into what it takes to create a market-ready product from a product development perspective was invaluable. He's a part-time trend scouter, sustainability expert, technology and science specialist and foodie culture guru all in one! And to top it all off, he makes a phenomenal creamy chicken bruschetta using the Knorr creamy chicken rice & pasta blend. 
Marketing Interns take on a Trend Trek in New York City
I traded in my morning commute to New Jersey in favor of a subway ride to the Sir Kensington's home office in SoHo to learn the ins and outs of one of the most influential condiment brands in America. After hearing from their CMO and head of R&D, I felt like I had a pretty good grasp on the brand. In what came as a surprise to most of us, the CEO, Scott Norton, popped in for a quick Q+A before we embarked on a trend scouting trip throughout the city.
We checked out natural beauty brands at Credo, aromatic spices at Sullivant Street Tea and Spice Company and online-born products at Showfields. It's wild to see how the future of brick and mortar is evolving; these were best in class examples of how eCommerce brands are actively developing a retail presence. No adventure is complete without a cherry on top; Morgenstern's Finest Ice Cream provided the perfect end to the day.
Enactus - a sustainability-focused business resource group at Unilever
This week, I'll be meeting with fellow interns and employees to explore a channel to reduce raw material waste by partnering with an organization that will purchase our excess raw materials. Unilever took a page from the United Nation's playbook by basing its sustainability initiatives off of the 17 that the UN launched in 2015. These goals run the gamut from poverty to hunger to climate change and more. I'm excited to learn more about how a global company battles current environmental issues and how I can make an impact.
While this may be the last time you hear from me this summer, you can make sure that this isn't the last by connecting with me on LinkedIn or sending me a quick note at mellor.189@osu.edu. Have a wonderful summer!
---