July 29, 2019
Internship Spotlight: Paycor
Image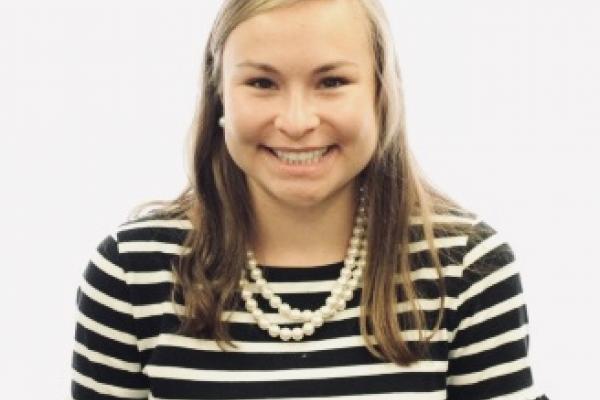 Description
Internship Spotlight
Eleanor Kapcar
Internal Communications Intern at Paycor
Who is Paycor?
Paycor is a human capital management software company that provides HR and payroll solutions to small-to-medium-sized businesses. With 2,000 employees and 30,000 clients across the country, I interned at Paycor's headquarters in Cincinnati, Ohio.
Paycor reached significant milestones this summer, which was exciting to be a part of:
We became a $300 million-dollar company in FY19, growing 19% from FY18.
We acquired a software company called Ximble, making us an international company.
Our founder and CEO Bob Coughlin retired to chairman of the board after leading the company for 29 years.
We hired a new CEO, Raul Villar Jr.
A few other things that have not yet been released to the public!
Internal Communication
As an internal communications intern, I assisted our team with all communications inside the company. Our team's job is to make sure that all messages drive back to our company goals. Whether a communication comes from executives, is disseminated within a department, or announces a companywide change, we are strategic about the execution.
I was responsible for creating our weekly internal email newsletter and managing the TV screens in 25 of our offices across the U.S. I created an internal style guide and playbook, capturing standard operating procedures and best practices for the department. Another of my day-to-day tasks was facilitating and publishing employee spotlights on our company intranet, which was a great way to welcome new employees and engage remote associates.
One of my favorite parts of internal comms was the Paycor Pulse, our live monthly internal webinar where our executives share company updates with employees. Helping with logistics showed me how much goes into an hour-long broadcast and the impact it has on the company. 
Event Planning
While I chose communication because of my love for writing, this internship also involved a lot of event planning, which I learned to love almost just as much.
We celebrated "513 Day" with signature Cincinnati foods – Graeter's, Montgomery Inn, Rhinegeist, MadTree, and Skyline – and the Reds mascots. On international yoga day we gave out custom Paycor yoga mats and had yoga on Paycor's back lawn.
In June internal comms hosted its first ever Mega Fair, featuring our 11 employee resource groups —WIN (Women's Inspirational Network), Colorful Connections, Toastmaster's International and many others — showing employees how to engage beyond their desk job.
Paycor Community Impact Fund
One of the employee resource groups I joined was the Paycor Community Impact Fund, an employee-led trust, which donated $67,000 in grants to 10 nonprofits around the country in its first grant cycle this spring.
I created a communications plan and timeline for the next grant cycle and helped develop the strategy of our donor drive at Kickoff, where 138 new donors committed in just three days.
Working with PCIF not only helped me feel like I was making a difference but also allowed me to work with associates in different departments and across the country. This was another of my favorite parts of the summer!
Sales Kickoff
July 8-10 more than 700 Paycor associates met in Cincinnati to kick off FY 2020. We took over two hotels downtown and hosted three days of keynote and training sessions for our sellers.
I loved working on a variety of tasks: purchasing tens of thousands of dollars in giveaways from Delta, Apple, Vineyard Vines and others; editing breakout slides for content, brand compliance and grammar; acting as our photographer's assistant and so much more.
From our welcome reception to awards banquet, event mobile app to dozens of breakouts, these three days were jam-packed. It was satisfying to see everything come together, and I learned so much about employee experience, logistics, organization and communication.
One of the best parts this summer was working with Paycor President Stacey Browning and Chief Human Resource Officer Karen Crone, two amazing female leaders. They were gracious enough to work directly with an intern, which is the greatest testament to Paycor's people and culture.
I am excited to apply all I have learned but know I will miss Paycor's people and culture the most.
Eleanor will be a junior at Ohio State in the fall.
---