August 9, 2019
Internship Spotlight: Ohio State Fair
Image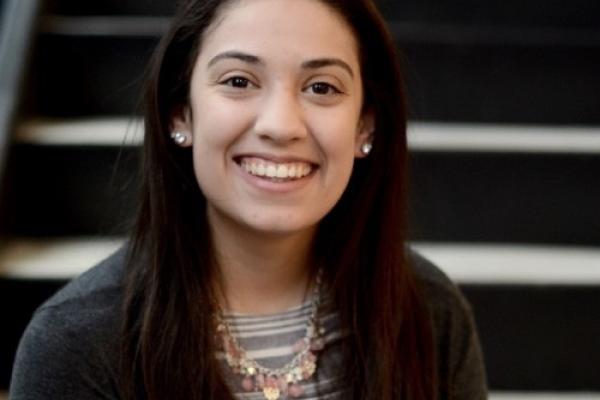 Description
Internship Spotlight
Rebecca Kerr
Marketing and PR Intern at the Ohio State Fair
I just finished my internship at the Ohio Expo Center & State Fair. The 94 days simply flew by, especially once the event we've been working so hard for was up and running. I am working as a marketing and public relations coordinator, mostly doing work to prepare for the 2019 Ohio State Fair.
What I do
Since I've started the job in May, I've had the opportunity to try my hand at a plethora of different tasks. I've done more traditional public relations projects such as writing press releases, pitching stories to media and doing editing work, while also getting my feet wet in areas I've never ventured into before. These new areas include working in media relations, partaking in scriptwriting and editing for the Ohio State Fair's official podcast, and planning promotional events leading up to the 12-day fair.
Media Relations
All the fair interns were assigned to what we call "media partners," and we serve as their main contact leading up to and extending through the days they are covering the fair. This includes getting them fair admission and concert tickets so they can launch promotional giveaways on their shows, booking interviews and pitching segment ideas for local news station broadcasts, obtaining necessary information for what the media is hoping to cover and making sure the interviews and segments are possible and relevant.
"A Fair to Remember"
For the fair's podcast, "A Fair to Remember," I had the chance to do script writing work and loose audio editing. I received pre-recorded interviews and worked on rearranging the audio in an order best-suited for storytelling and deciding which pieces to keep and cut to fit time constraints. I also assisted in writing voiceovers that would act as introductions, and conclusions and transitions for our host to record once the basic layout of the episode was planned.
Promotional Events
With a huge event like the fair, a lot of preparation goes into making sure everything runs smoothly and the event is the best it can be. Part of this involves promoting the event to the public. Summer is busy for a lot of families, and reminders are key in high attendance. We, along with our trusty Ohio State Fair mascot, Butters D. Cow, attended numerous events to give out Ohio State Fair swag, take pictures with kids and facilitate ticket giveaways.
Lessons I've Learned
A quick run-down of what this internship has taught me…
A job position that includes ample planning means having a plan "B" in case something goes wrong, with plans "C" and "D" at least half developed and ready in your back pocket.
Be on top of news stories – do your best to guide the direction of the narrative and be ready to make statements if there is a crisis.
Stop and smell the roses: 40-hour work weeks are long and draining at times, so I've found it is important to have fun and enjoy your job.
Ask questions about why certain edits were made to your work so you're aware of how to improve for the future.
Learn from others!
Rebecca will be a senior at Ohio State in the fall.
---