August 6, 2019
Internship Spotlight: The Columbus Dispatch
Image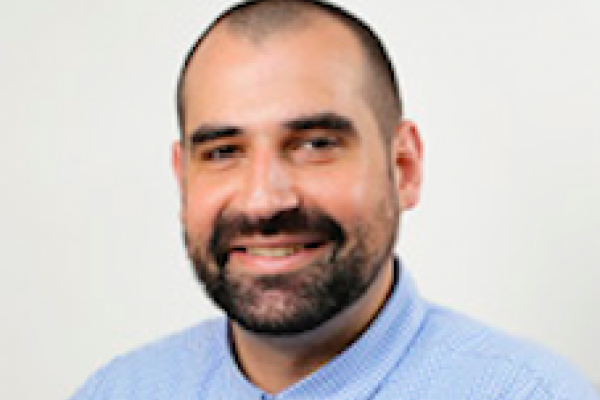 Description
Internship Spotlight
Jerrod Mogan
Metro Reporter Intern at The Columbus Dispatch
Getting there
In what other field does the working environment change as rapidly as journalism? 
One day, I'm in the Franklin County Dog Shelter, asking assistant director Dwayne Young Jr. about what dog owners should do to prevent canine influenza, and if he's seen an increase in cases, after a neighboring county's shelter had a dog flu scare.
A few days later, I'm creating a database from information on file with the Social Security Administration to figure out what the most popular baby names in Ohio for the last 60 years have been (Michael and Jennifer, if you were wondering).
Another day, I'm in Columbus' North Linden neighborhood, talking to loved ones and neighbors of the victims of a double homicide so readers might know them a little better for who they were, not merely the city's 51st and 52nd homicides of 2019. 
Some stories are harder to tell than others, but the only way to learn how to be a journalist is by telling as many of them as best you can. 
The opportunity to tell these stories and more was afforded to me by my summer internship with The Columbus Dispatch. 
None of it would have happened if I would've stayed in my comfort zone. I was nervous for pretty much the entire selection process. I didn't expect to be selected. I was a former college dropout in his mid-30s.
I didn't know if I was ready. I had news writing experience through my major program and working for The Lantern, but we're talking about covering all of central Ohio! 
Still, when the call came from Holly Zachariah, Dispatch internship coordinator and all-around amazing journalist and person, I accepted the position. After all, who was I to disagree if Holly Zachariah thought I was ready to be a metro desk intern?
The day-to-day
While the topics vary, the general task is always the same.
First, we find stories. These can come from press releases, the calendar, simple observation while venturing around the city, other news sources, talking with (or possibly eavesdropping on) other people, analyzing data or about a thousand other places. For best results, a good bit of research is required for better story development.  
Next, we identify the sources we need to speak with to tell those stories. Sometimes this is as easy as calling the number on a press release. Other times it's about combing through public records or traveling to the place where an event occurred. 
Then we interview our sources to gain insights into what readers should know or would find interesting. Again, it's important to research the subject you're exploring so you can ask better questions. 
Finally, we write. The goal is for our reporting to be full but concise. If a reader has a reasonable question that isn't addressed in our reporting, the story is incomplete. If a reader gets bogged down in unnecessary details and lengthy exposition, the story isn't concise.
What I've learned
While it may feel like a job audition, an internship is meant to be a learning experience. One shouldn't expect to be a natural. The college courses will prepare you, but you're still going to have questions. Ask them. Often, the best source for a less experienced reporter is a veteran reporter. 
The goal is improvement. If you leave the internship more prepared for your career than when you began it, you've made good use of your time. 
Still, test your limits. Try new things. Make yourself uncomfortable. Work through it. You'll be better in the end because of it. 
Jerrod will be a senior at Ohio State in the fall.
---