August 2, 2019
Internship Spotlight: Canadian Parliament
Image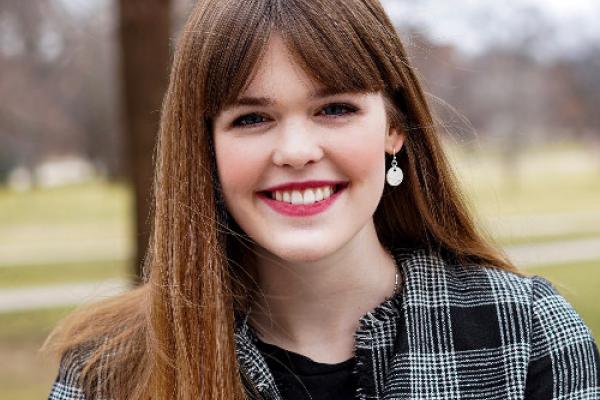 Description
Intern Spotlight
Maeve Walsh
Intern at the Canadian Parliament
Over the course of five weeks, I had the pleasure of working in the office of a Member of the Canadian Parliament, the Honourable Judy Sgro. Unlike the stereotypical "get-me-coffee" internship, this experience allowed me to do intensive, meaningful work that helped my Member of Parliament execute her daily tasks. I was welcomed into the office with open arms by staff who refused to let me sit idly by — they put me to work and showed me the ins and outs of Parliament.
I was grateful to be placed in this office because MP Sgro is one of the more experienced MPs, as she has been serving since 1999. Currently, MP Sgro serves as the Chair of the Transportation, Infrastructure, and Communities Committee, so I was able to attend committee meetings on a topic not so familiar to me. This gave me a better understanding and appreciation for the importance of sound infrastructure and the ability for goods to be effectively shipped across the country.
Prior to this position, MP Sgro served as the Chair of the Status of Women Committee, and my office allowed me to attend a few meetings where the discussion topic was sexual harassment in the military. Sgro also holds the Honourable title before her name because she previously served as the Minister of Immigration and Citizenship on the Prime Minister's Cabinet. 
Although attending committee meetings was incredibly rewarding, I also had the opportunity to draft letters and write speeches on behalf of my MP. Oftentimes, if Sgro was invited to an event or program, I wrote a greeting letter to the organizers and attendees of the event, thanking them for their dedication to a specific cause. I also wrote several letters to constituents who had contacted our office about certain legislation. In order to effectively respond to their questions, I had to research specific bills and/or the government's Budget 2019 to determine what the government was doing regarding the issues.
I also had the chance to draft a letter of recommendation for a non-profit organization in MP Sgro's district that was applying for a grant to fund a research project to close the gap in academic achievement among local black youth. Additionally, I wrote a biography of Sgro that was published on her website along with a document outlining some of the top accomplishments made by the Liberal Party which was distributed in magazines to her constituents.
Drafting letters was one of the most rewarding parts of this program because I felt as though I was truly making a difference in the lives of Canadians. I also had the opportunity to write speeches that MP Sgro presented in the House of Commons. Knowing that my writing was spoken in front of government leaders of a G7 country is a feeling unlike any other. I may not have gained this opportunity from any other internship. 
As a political science and journalism major, this internship was the best of both worlds. I developed my writing and research skills while simultaneously working in a political setting. Although I did find myself slightly envious at times whenever I passed by reporters on the Hill, this internship allowed me to realize my passion for pursuing a career in journalism or law and my ability to affect meaningful change in communities across the world. 
Maeve will be a junior at Ohio State in the fall.
---