March 29, 2017
Undergraduate Daniel Rodriguez recognized for Outstanding Mentorship
Image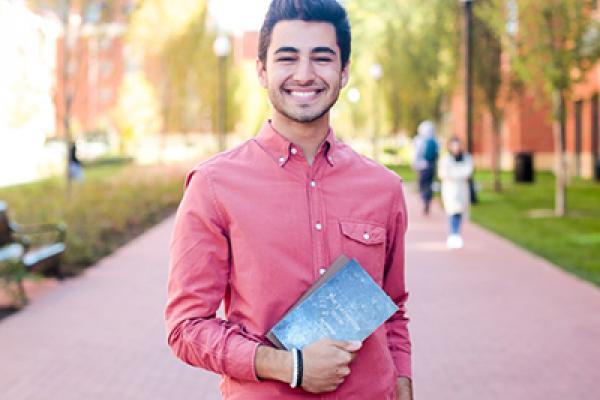 Description
Undergraduate student Daniel Rodriguez recently received the Susan M. Hartmann Mentoring and Leadership Award. This award is presented annually to a faculty member, regular staff member or student within The Ohio State University College of Arts and Sciences who has demonstrated outstanding mentoring and/or leadership on behalf of women or other historically underrepresented groups at the university.
"I could not be more humbled, honored and surprised by this award," Rodriguez said.
Rodriguez is the first male recipient of this award and only the second student, undergraduate or graduate, to receive it. He was awarded this honor because of his work for the Hispanic community through his involvement with the Latino Leadership Development Institute (LLDI). Although this program disbanded due to a lack of adviser, Rodriguez continued to get involved on campus to make sure the impact this program had was felt in other ways across campus. He spoke on several panels throughout the year providing advice to future freshman who face a dropout rate greater than the vast majority of their peers.
"Receiving this award proves to me that my hard work has rippled beyond what I believed to be the confines of my influence," Rodriguez said. "My life has been defined by my culture, both by its influence and its color. I am unabashedly Hispanic, and I come from a town that is unabashedly not. Arriving at Ohio State finally exposed me to the rich tapestry that is our diverse society. However, even amidst this greater assortment of ethnicities, Latinos remain a minority within the minority here on campus." 
News Filters:
---